Jennifer Paasch
---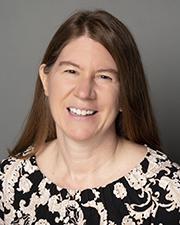 Resource Center Administrator
Contact Info
Stauffer-Flint, room 210
1435 Jayhawk Blvd.
Lawrence, KS 66045
---
Biography
—
Jennifer Paasch is the coordinator for the William Allen White School of Journalism and Mass Communication Resource Center, which is located on the second floor of Stauffer-Flint Hall.
The Resource Center is where students who are enrolled in journalism classes can access journalism publications, computers, laptops, printers, cameras, voice recorders and other equipment. The center serves as a place where students can study and work on group projects. Occasionally faculty stop by and offer additional support to those studying. The Resource Center can be reserved by journalism faculty and staff for special events. 
Jennifer supervises the Resource Center staff, and some of her duties include managing the equipment, reference materials and subscriptions. She processes accounting, orders furniture and supplies, assists with shipping packages, and coordinates office moves. She is the person to contact about keys, building issues, reserving a conference room or the Clarkson Gallery, and arranging parking accommodations for your visiting professional.
Please stop by to see Jennifer if you have any questions or suggestions about what you would like to see available in the Resource Center.