Cal Butcher
---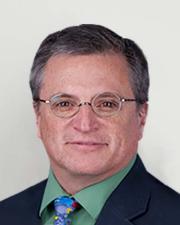 Director of Media Crossroads
Sports Media Liaison between J-School and KU Athletics
Lecturer
Contact Info
Dole Human Development Center, Room 2060
1000 Sunnyside Avenue
Lawrence, KS 66045
---
Biography
—
As a journalist and a teacher, I've spent the majority of my professional career helping people discover what it is they have to say and how best for them to say it.
It doesn't matter what you do in life, but if you are going to reach your maximum potential, you have to learn to communicate effectively.
A lifetime interest in athletics has allowed me to draw upon my experiences to understand how every aspect of storytelling can be a passionate endeavor.  Like an athlete, the journalist must practice his craft in preparation for competition.  Your reward is gained when your audience respects and appreciates your effort.  Like a coach, the teacher must prepare his team of students to be successful.  This reward is even greater as it is a shared experience.
With these concepts in mind, it is my goal to guide my students through the practice ground that is the classroom and provide them with the tools and experience to be successful in their future.
My career as an educator began in Pueblo, Colorado, as a teacher and coach at Centennial High School. I also taught drama and sponsored the school newspaper. After completing my master's degree at the University of Kansas, I was offered a job in the Communications Department of the Olathe District Schools. During my time in Olathe, I served on the design team for an innovative e-Communication program at Olathe Northwest High School and eventually became an instructor in that same program.
My two great passions are travel and sports and as often as possible, I combine the two as the public address announcer at multiple Colorado High School State Championship events, the NAIA National Basketball Championships, and the Kansas Relays. Prior to my hiring at KU, I was fortunate enough to be able to spend extensive time traveling in Europe and study firsthand the social media effects of the Tour de France and the London Olympics. 
Education
—
B.A. in English, University of Southern Colorado
M.S. in Journalism, University of Kansas