Lisa Loewen
---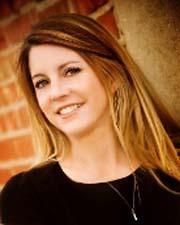 Contact Info
Dole Center for Human Development
1000 Sunnyside Ave., room 2060
Lawrence, KS 66045
---
Biography
—
Lisa Loewen is the editor-in-chief of TK…Topeka's Business Magazine and is also a contributing writer.  She also writes for MVP Sports Magazine.  Loewen has been teaching journalism at the University of Kansas since 2004 on the Strategic Communications track. 
Loewen brings more than 20 years of experience in advertising, marketing and public relations.   Her extensive writing experience includes magazine, newspaper and broadcast, advertising copy for print and television, as well as academic articles.  Loewen's career path has taken her from advertising agencies to corporate offices to education.  As marketing director for an international communications company, she managed internal communications as well as information sent to clients throughout the world. 
Loewen graduated with a degree in journalism/advertising from the University of Nebraska.  She received her master's degree in journalism from the University of Kansas.   Her research has focused on the role media plays in the socialization of children.
Education
—
Journalism and Advertising, University of Nebraska
Journalism, University of Kansas